The couple who created DUNCAN approached me after buying their first sublimation kit. They wanted to create a stamping brand for young people who wanted designs inspired by pop art and cartoons. They were focused on making clothes for all sizes and switching between styles, reason why they needed a flexible identity.
I crated a gender-neutral palette with a logo that reminded a "marker" name, a little sloppy to give it a youngish look.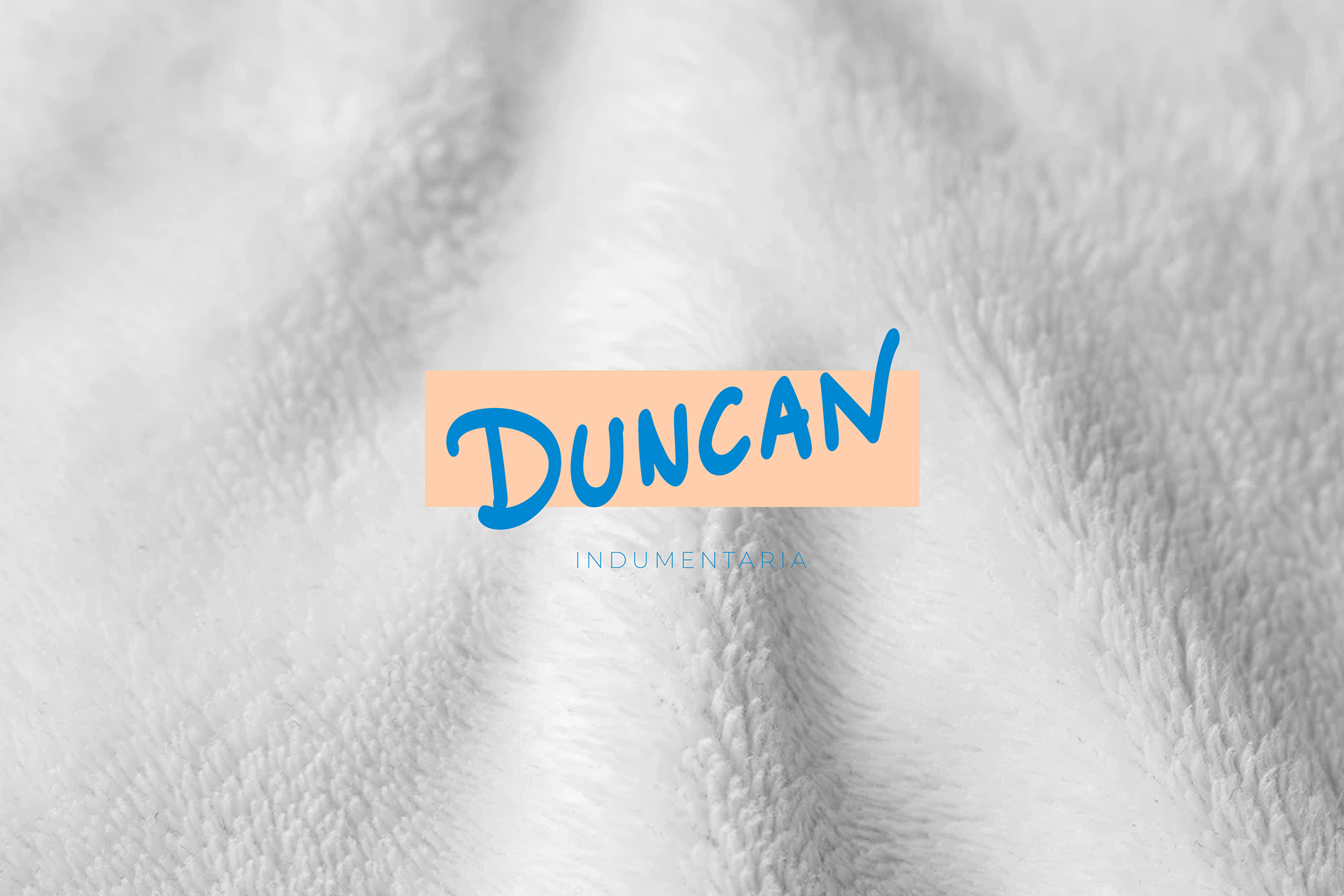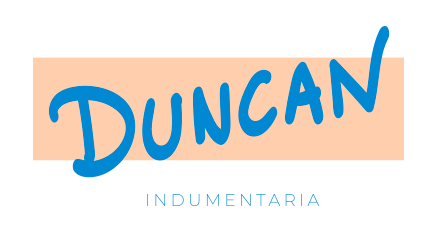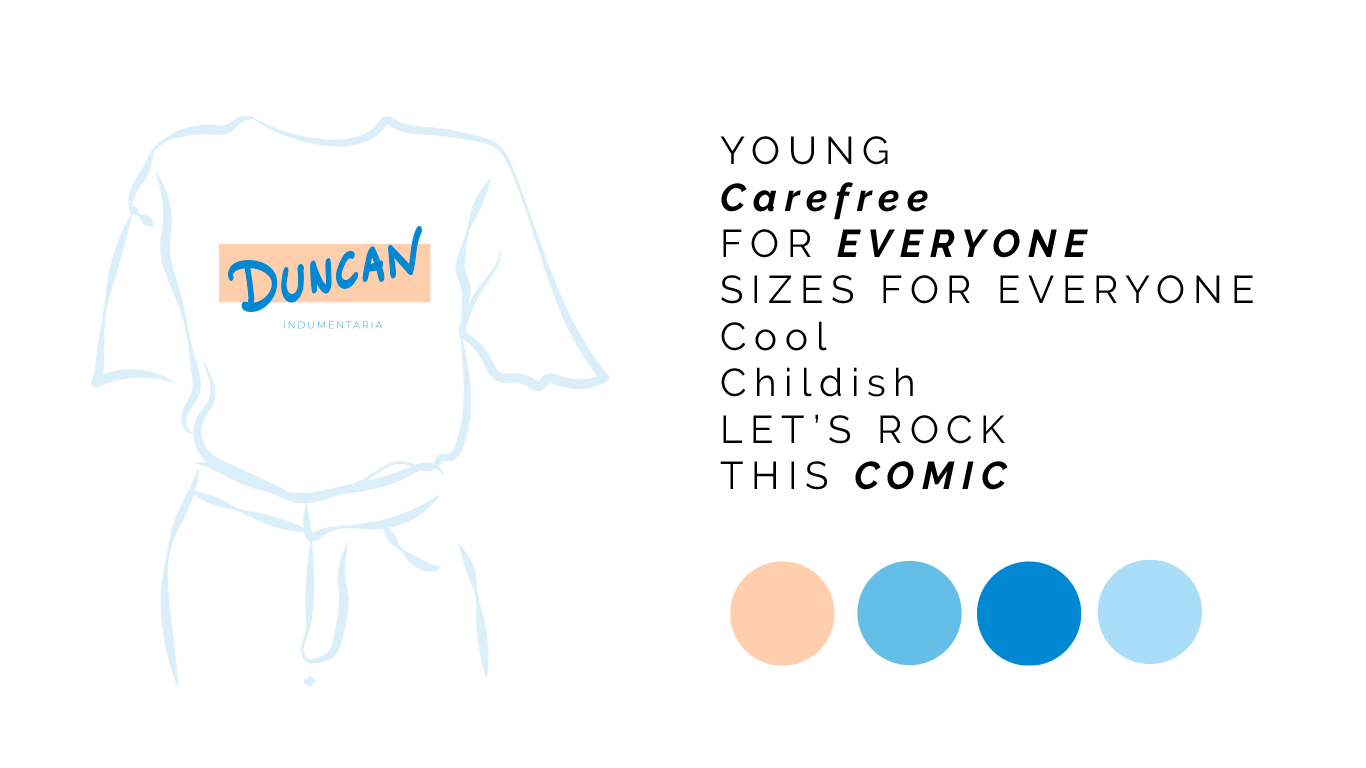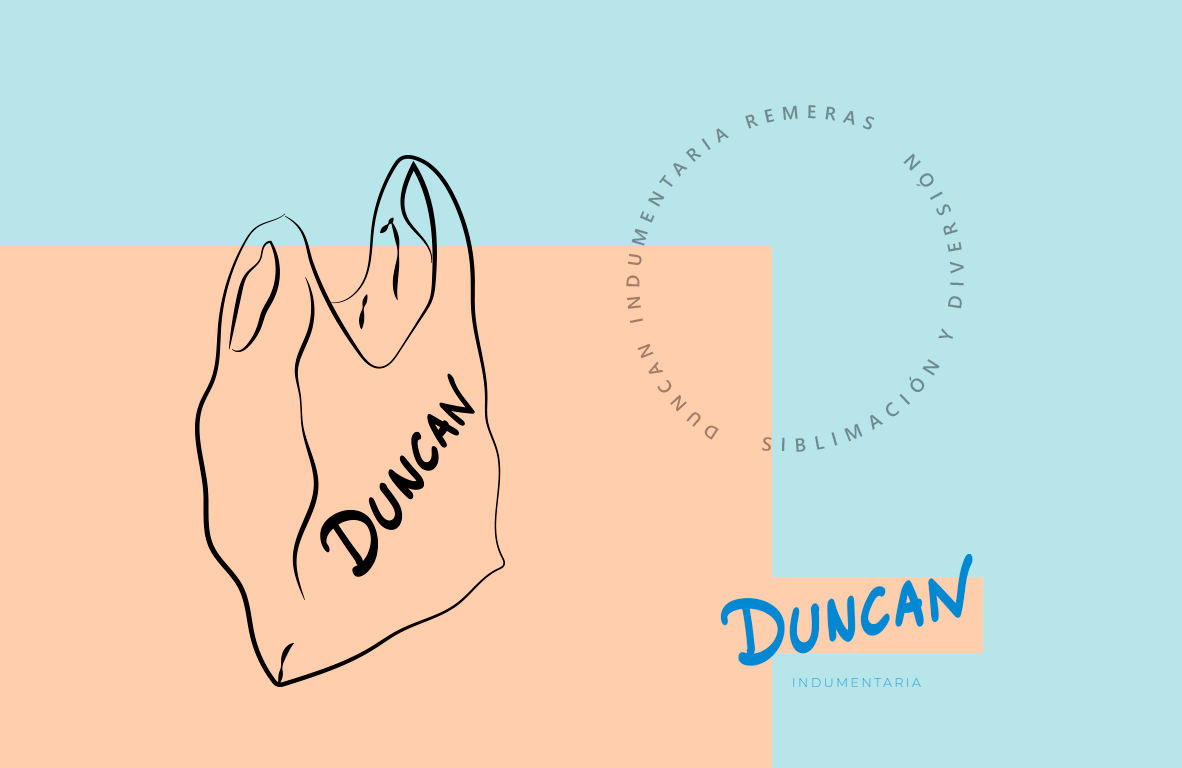 "DUNCAN HAS TO BE VERSATILE BECAUSE WE WANT TO SELL ALL KIND OF SHIRTS"