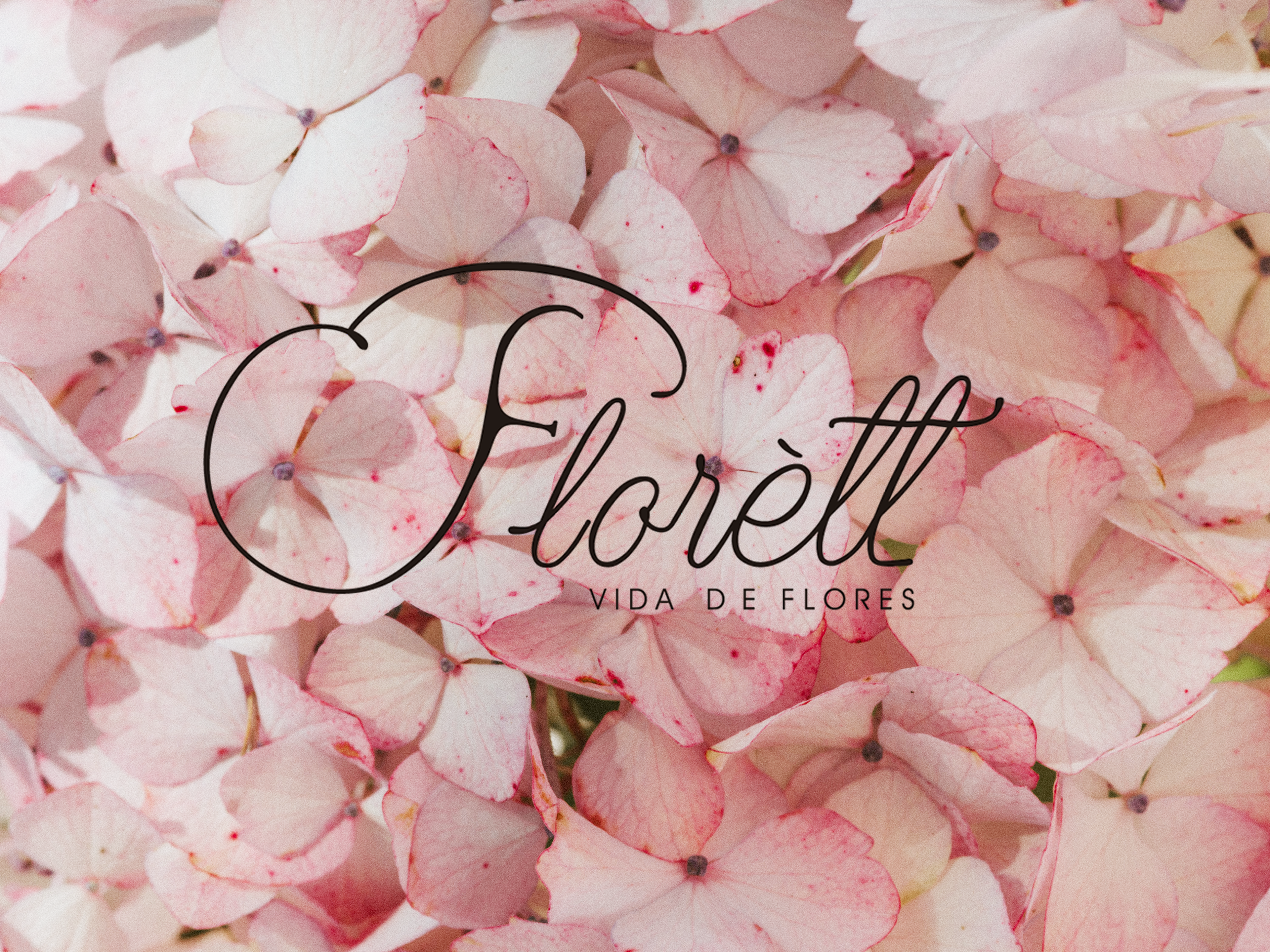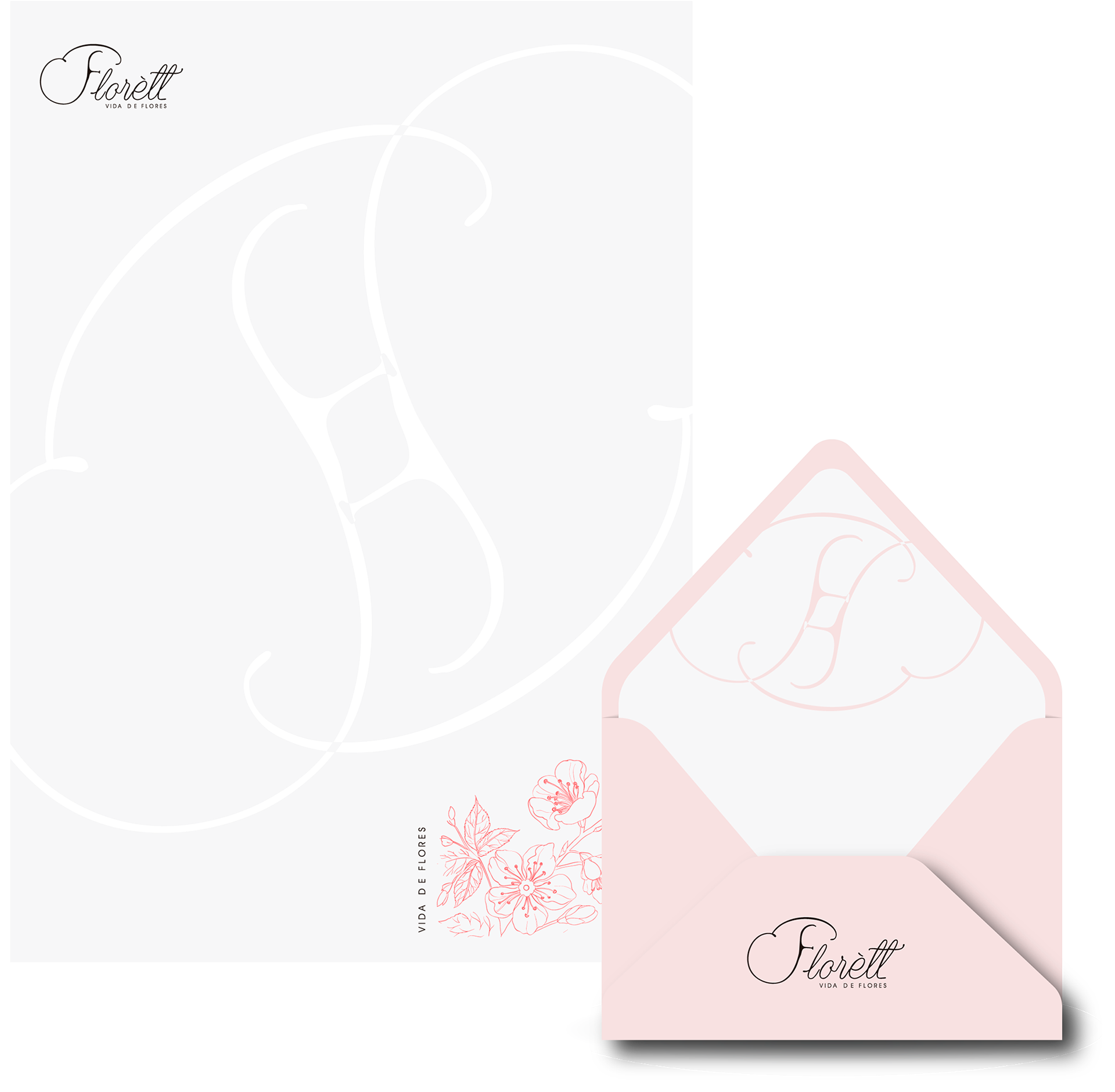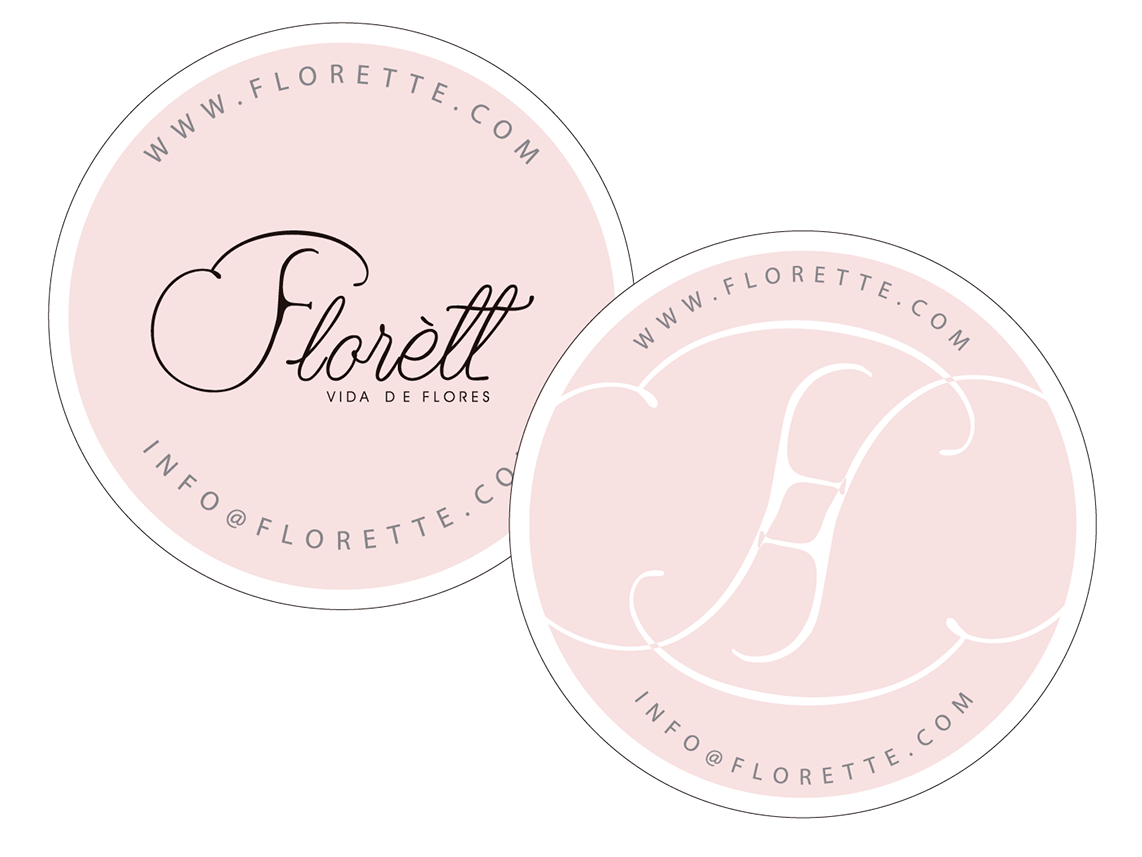 Create an identity worthy of a high-end boutique, with splashes of elegance and romanticism while saying that it's all about the flowers.
The logo was designed with an ornamental font, and a mix between the capital F made the isotype. Pastel shades were used for the brand system, with a floral illustrated pattern in all the brand stationery. The slogan "life in flowers" pretend to communicate in a little obvious way which life is about.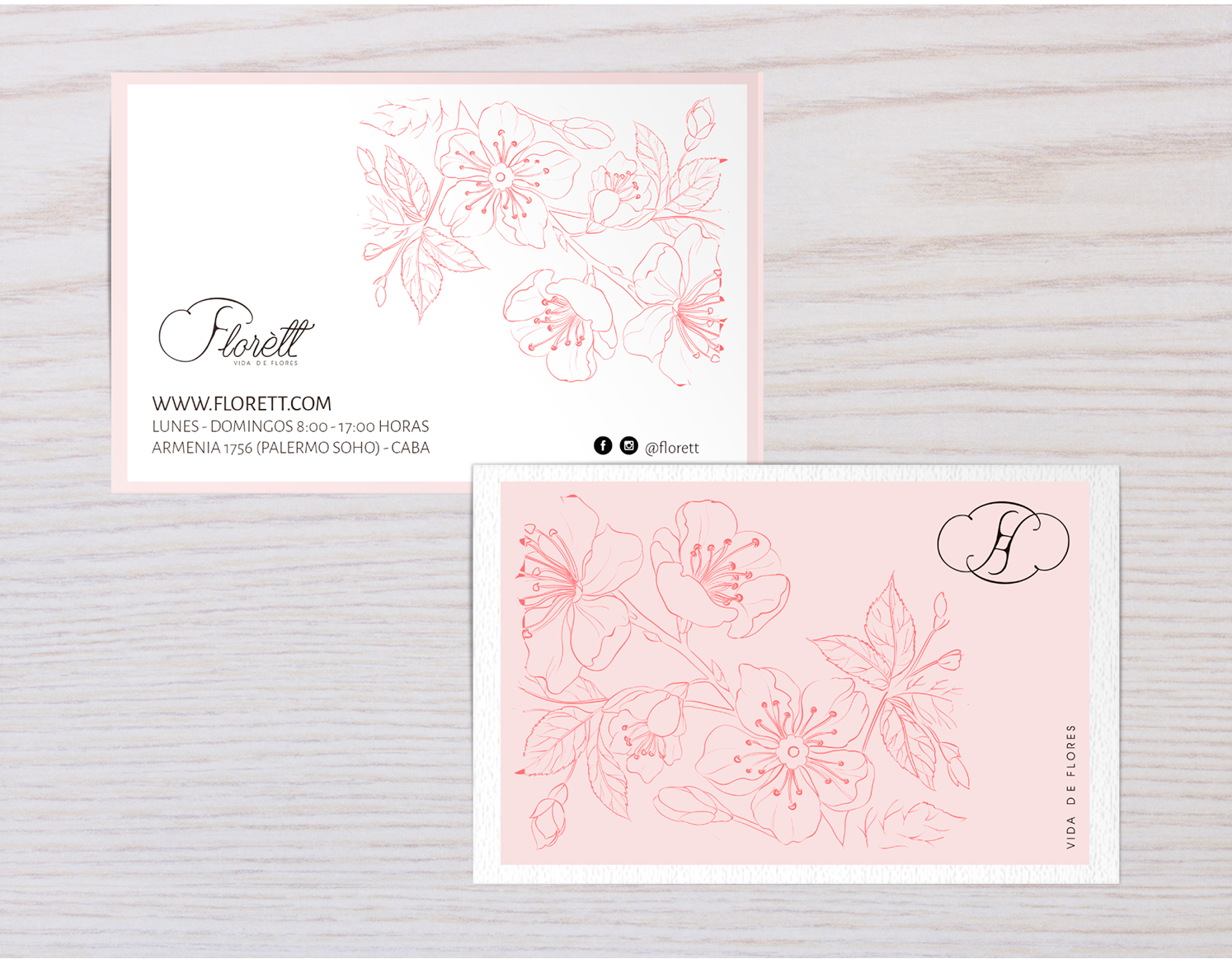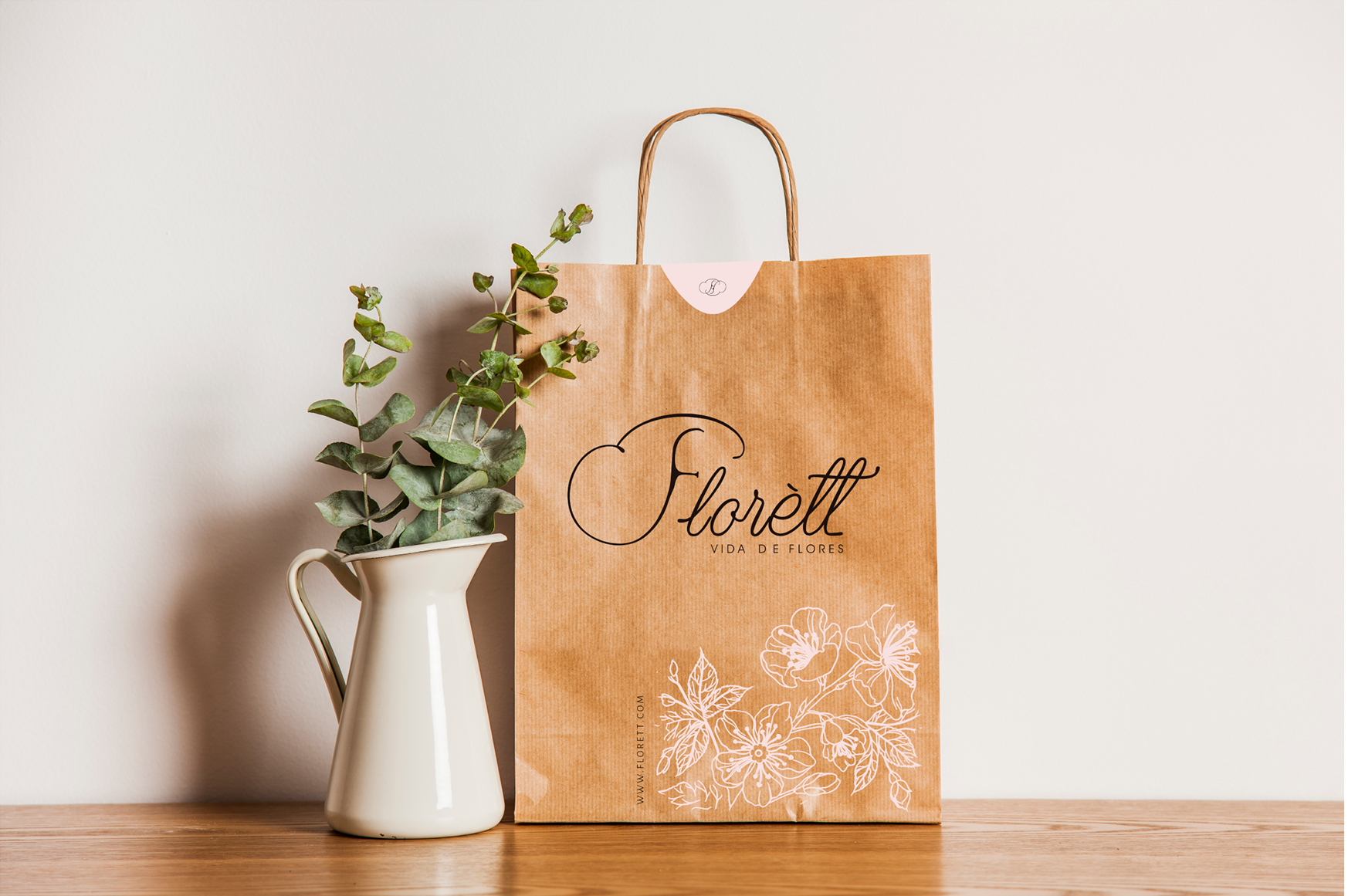 Florett es una florería fresca, femenina y con un nuevo concepto: ser una boutique, un lugar donde comprar flores es casi como comprar un accesorio bonito y de moda. El logotipo fue diseñado con una fuente ornamental, y con una mezcla de la F se diseñó el isotipo. Se utilizaron tonos pastel para el sistema de la marca, con un patrón floral ilustrado en todos los artículos de papelería. El lema "vida en flores" pretende comunicar de una manera un poco obvia de qué se trata la vida.